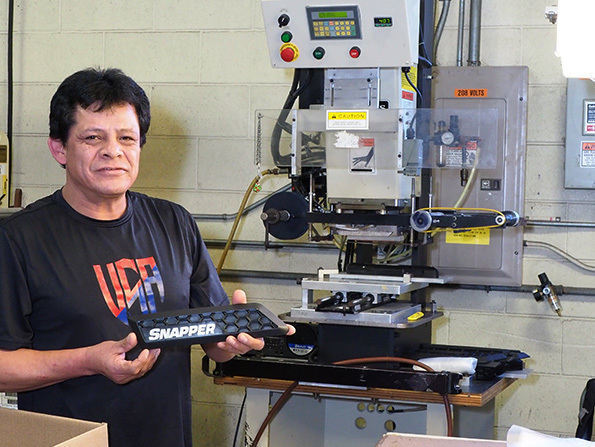 Hot stamping services
Our facility is equipped with hot stamping equipment to provide superior plastic decorating capability to make your product truly unique.
Hot stamping – sometimes called foil stamping - is a process where an engraved image or stamping die is heated and pressed against a part with foil between. Ink from the foil is left behind where the part meets to die. This is a dry, permanent type of marking, usually of a single color.
Most hot stamping is done on straight up-and-down presses – rest assured Plastocon is equipped with the equipment necessary to complete exactly what you need.